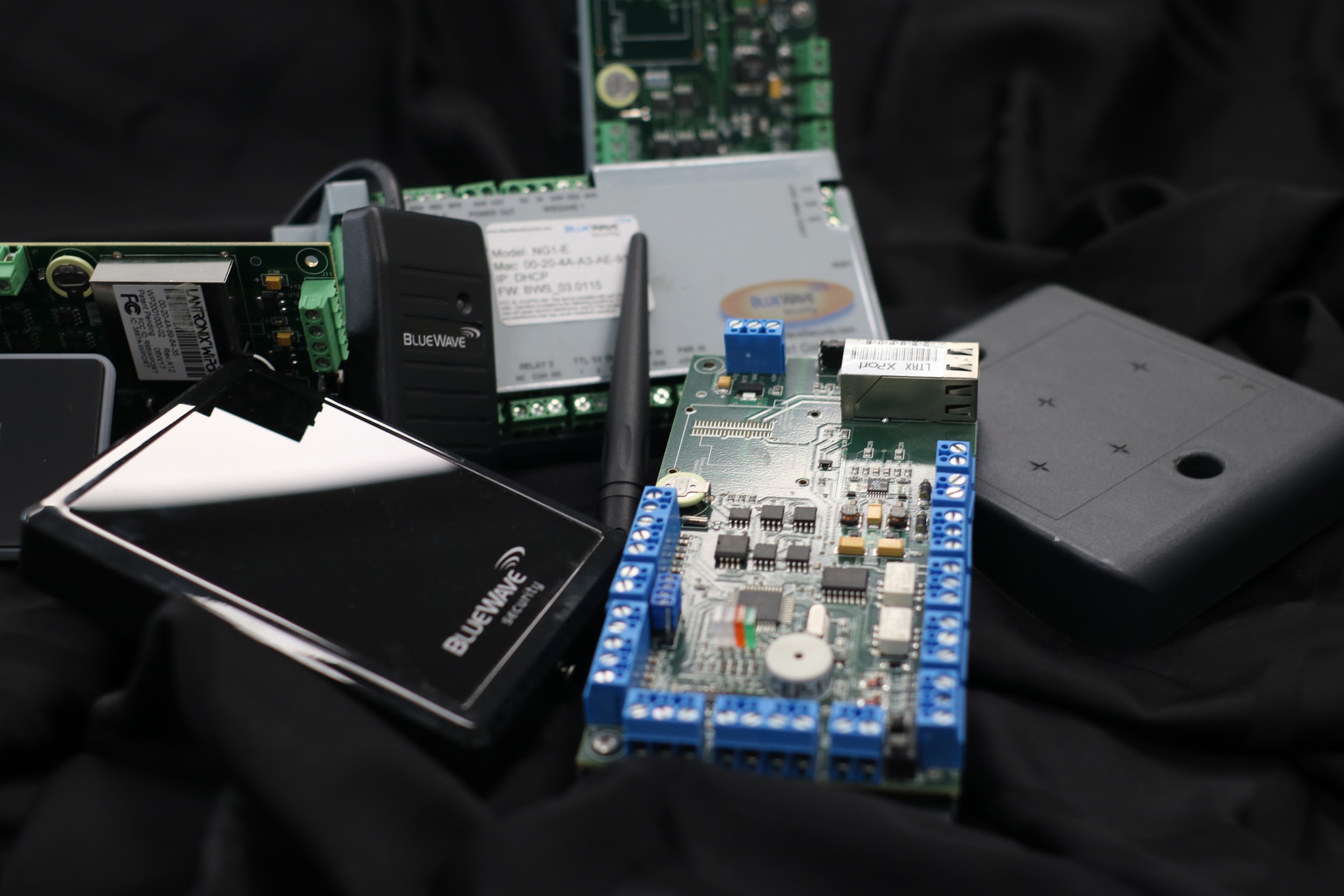 Yes, a decade and a half…BlueWave Security was founded in 2005 in San Diego, California and will celebrate fifteen years in 2020.  It all started when a few entrepreneurial visionaries got together and shared an idea; combine the locking hardware world with internet technology!
In the beginning, Marshall Merrifield our President/CEO was the majority owner and CEO of Clark Security Products, the largest lock distributor in the United States.  He joined his locking hardware knowledge with the IP world knowledge of a few Silicon Valley veterans and BlueWave Security was born. 
The first few years were spent working on prototypes leading to the ultimate creation of the first NetGen controller.  Assembled in the U.S.A. and the intellectual property of Bluewave Security, the foundation was set.  Next, came the in-house development of software and firmware to work with the NetGen controller.  The end result was the first open systems technology in the access control industry.
BlueWave Security pioneered many other firsts in the industry over the last fifteen years, including but not limited to:
Single Door Controller Designed for At the Door Installation
Wifi Communication to the NetGen Controller
Stand Alone Battery Powered Lock with WiFi Communications Back to a Centrally Managed Platform
In 2017, BlueWave was innovating again by rolling out an IP video surveillance line using the latest high resolution, H.265 compression and onboard video analytics technologies. With a wide selection of NVRs, megapixel cameras and Central Management Software (CMS) BlueWave truly became the one stop shop for ALL physical security requirements.
Staying relevant and disruptive in the ever evolving security industry is a source of pride for BlueWave and its founding members. It has been fifteen very fast, fun and innovative years and we have big plans for many more "industry firsts" over the next decade and a half. Stay tuned!
The situation we find ourselves in is novel. We often think of our enemies as bad actors, thieves, people who mean us harm – but in this case, our enemy is faceless, nameless, and incredibly difficult to locate. So where does physical security land in all of this?...
read more
Surveillance cameras are one thing....but how do you make them work? How do you connect them to your network, playback, adjust camera settings and tune your system to make it work for you? The answer is in your video recorder! But, there are options when it comes to...
read more